State of the City 2023
The State of the City event was held on October 19th at Citrus Heights City Hall. Residents, business owners, and community members gathered together for an evening of networking and the opportunity to hear from city leaders. Mayor Tim Schaefer and City Manager Ashley Feeney addressed the crowd on the city's strategic goals, highlights from the year, and what the community has to look forward to in the future.
A huge thank you to the Citrus Heights Chamber of Commerce for hosting an incredible Welcome Reception. Guests who purchased tickets enjoyed bites from local Citrus Heights businesses like MealPro and Uzbek Caravan Cuisine while also mingling with community leaders, the City Council and City staff.
If you couldn't join us in person, the 2023 State of the City Address can be found below, on our YouTube channel, and will be broadcast on Sunday, October 22nd at 6 p.m. and Monday, October 23rd at 6 p.m. on Metro Cable Channel 14. Thank you to Metro Cable for their continued support in ensuring our events are accessible to all.
Click here to check out the "Year In Review" Flyer reviewing month-by-month accomplishments and goal metrics!
The 2023 State of the City address was delivered on Thursday, October 19th by Mayor Tim Schaefer at Citrus Heights City Hall. The text of the speech is below.
Disclaimer: This text is a script, not a transcription. It has been written for Citrus Heights State of the City address, and as such, it may not accurately reflect verbatim comments made during the event. Some elements may be modified for clarity, pacing, or artistic reasons.
Hello and welcome to the 2023 Citrus Heights State of the City! This is our fourth year hosting this event and our second hosting it in person. As your Citrus Heights Mayor, it is my honor to be presenting to you today. I'm grateful to see so many familiar and new faces from our community here. I want to extend a warm welcome to representatives from our boards and commissions, our leaders in business, education, nonprofits, and our residents. I would also like to take a moment to acknowledge my fellow council members and ask them to stand. Vice Mayor Bret Daniels, Councilmember Dr. Jayna Karpinski-Costa, Councilmember Porsche Middleton, and Councilmember MariJane Lopez-Taff.
Tonight, we're celebrating hard-won successes, overcome hurdles, and the exciting things to come for our City, and we can't do that without acknowledging our City Staff and Citrus Heights Police Department in the audience. Our City staff is led by City Manager Ashley Feeney, who will join me later tonight in the program. And leading our Citrus Heights Police Department, we're honored to have Chief Alex Turcotte in the audience.
How many of you joined us earlier for that wonderful Chamber event? I want to thank the Citrus Heights Chamber of Commerce for hosting tonight's reception and for being such a great partner. It was very important to me that this be an opportunity for business leaders and community leaders to come together to connect and engage, have great conversations and hopefully find opportunities to collaborate. I sincerely appreciate our Chamber for creating the environment to make that happen.
The purpose of a State of the City address is to provide transparent and accessible information to our citizens on how your local government, your community, is doing. Tonight, I'm going to take you through the journey of our year together so far, the intentions we've set, the goals we've met, and how we have continued to strengthen our community together.
Much of this years' results can be traced back to a practice that sets us apart from our peers: our aggressive and results-oriented strategic planning. Since incorporation, Citrus Heights has emphasized strategic planning to prioritize its policies, programs, and services for the coming year. The City Council, City Manager, and executive staff members participate in the goal and objective-setting process. It is the responsibility of the City Manager to oversee the implementation of the Strategic Plan, coordinating with the City's operating departments and divisions. The current adopted Three-Year Goals, for the years 2021 to 2024, are associated with the Strategic Plan and are as follows:
Maintain and enhance fiscal stability
Maintain public infrastructure and enhance alternative modes of transportation
Diversify for a resilient economy
Preserve and enhance public safety
Enhance community vibrancy and engagement
The City Council reviews the goals in regular increments and identifies a list of objectives to support the core goals. Implementation of these objectives is how the City achieves our shared vision of a city of choice for residents and businesses to prosper and thrive.
Last year, we took our strategic planning to a new level of excellence. As the City of Citrus Heights emerged from the pandemic in 2022, leadership engaged in over 100 listening sessions along with deep data gathering to be able to center our strategic planning goals on community priorities. This data showed that the Citrus Heights community prioritized four core areas: Community Connection, Community Image, Economic Development, and Infrastructure. All of this community feedback was funneled into what we call our "Focus Area Work Plan," a guiding document that serves as a targeted and concentrated strategic planning road map providing clarity of mission where actions build off one another for a bigger impact. Tonight, I would like to walk you through all the good work that has taken place this year to advance our community's priorities of Community Connection, Community Image, Economic Development, & Infrastructure.
Let's dig in first to one of my favorite topics: Community Connection and Engagement. As an elected official, I hear a lot of requests from community members. One of the most frequent requests I've fielded from residents, especially as we were coming out of COVID, was for more community events and opportunities to connect. I am so proud of the number and caliber of events and resources we have created this year to achieve this goal. Let me share some highlights:
We brought the Wall That Heals to Citrus Heights. One of the highlights of the year for me personally is when we were able to assist community champions in bringing the Wall That Heals, the Vietnam War Memorial replica. The Wall, 375 feet long and engraved with over 58,000 names, was set up at Rusch Park for three days, 24 hours a day, so that our community c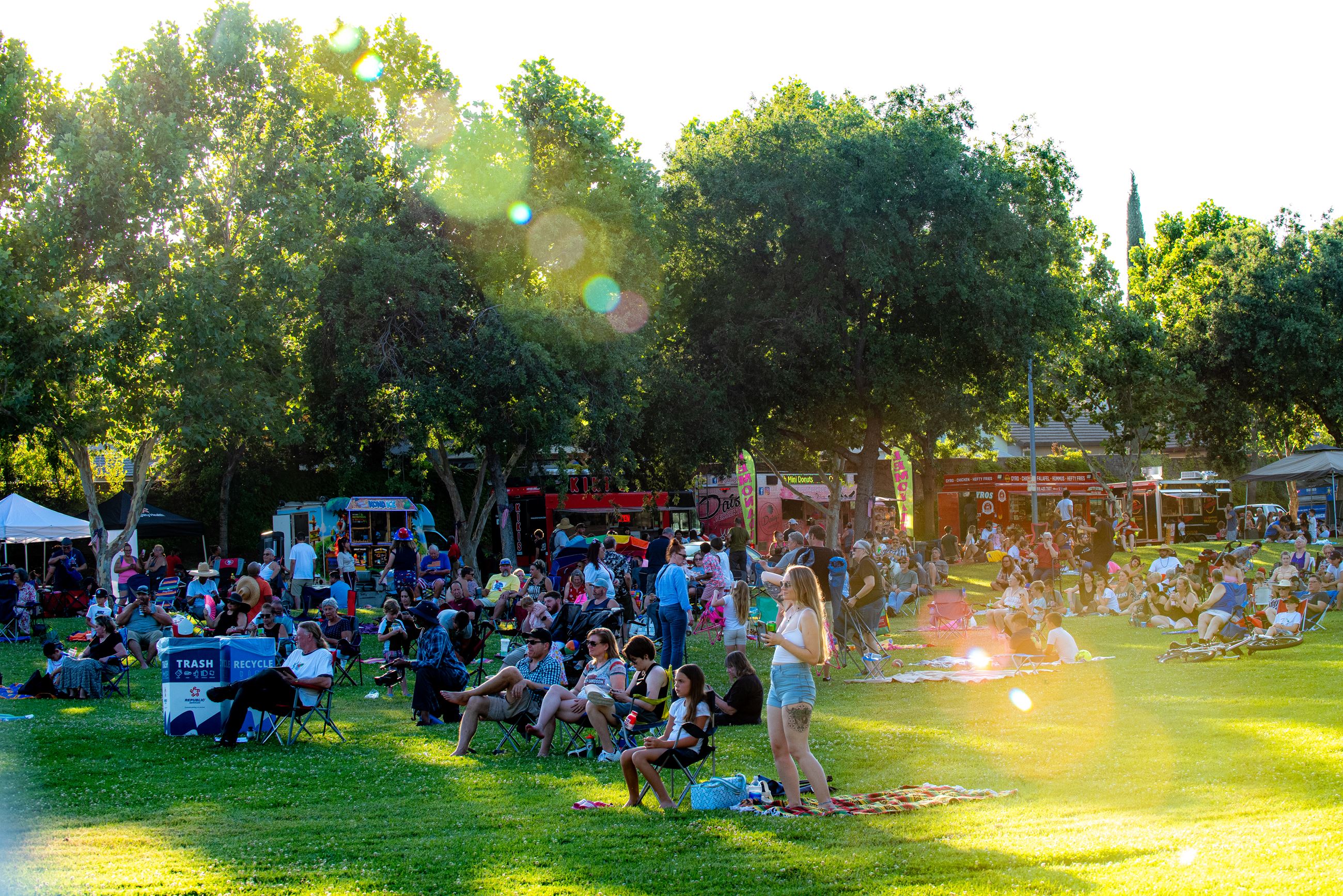 ould visit and honor those who gave the ultimate sacrifice.
We hosted the first annual Stars & Stripes Celebration and Fireworks Show. A patriotic event has been a long-standing community desire, and we put together a show that was a blast for all who attended. Over 3,500 guests gathered at Van Maren Park to enjoy the live music of CC Seger, delicious food from local food trucks, and the spectacular firework show that capped off an evening of fun.
We created the City Scoop summer event series. City Scoop is a grassroots event series that kicked off in July and has been a great way for neighbors to connect in their local areas. Neighbors joined at different locations across the city to enjoy ice cream provided by our community partner, Leatherby's Family Creamery, and learn more about what's happening in their neighborhood. City Scoop allowed residents to learn about Neighborhood Areas, city projects in their area like Old Auburn Complete Streets, and how they can chip in through our Citrus Heights Cares campaign and beautification initiatives.
We launched the Citr
us Heights Community Block Party Trailer. Block parties are a great way to meet your neighbors, and the City of Citrus Heights wants to help neighbors connect by hosting neighborhood events using the new Community Block Party Trailer! It comes with everything residents need to host a gathering: tables, chairs, a sound system, coolers, trash receptacles, lawn games, and more. It is available for reservation on a first-come, first-serve basis. Once a reservation is confirmed and coordinated, the city even drops it off and picks it up!
We piloted the Community Projects Grant. We launched the Community Projects Grant program this year to get American Rescue Plan Act funding into the community and help achieve our shared goal of community connection. The program engaged community groups in creative efforts to promote community involvement, pride, and connection by providing grants for special events and projects in Citrus Heights. The first round of funding supported an arts event series with Citrus Heights Arts, youth entrepreneurship programming with Junior Achievement, student cooking classes with Sunrise Christian Food Ministry, community open mic and talent show nights with Royal Stage and senior friendship bags coordinated by Citrus Heights Women's Club.
Connection is an important part of any community, but for Citrus Heights it's in our DNA. Our connection and shared belief in creating something better together was the fuel for our ten year fight for incorporation. Our network of Neighborhood Areas served as primary connection points to create these dreams. My origin story as a community leader started in Neighborhood Areas. I began attending and participating in meetings and saw how my input and feedback could help directly shape and improve my city. Residents have a direct connection to the city and with each other, and that is powerful. Speaking candidly, participation in Neighborhood Areas has ebbed over time. After being unable to meet during COVID, many of our Neighborhood Areas were at risk of going dormant.
Another concern facing our neighborhood areas was succession planning; we have had strong leaders at the helm of Neighborhood Areas who have carried the torch for a long time, with no one to pass it to. Last year, your City Council gave clear direction to staff to support and promote our Neighborhood Areas, and I am very happy to report we have seen great results so far. We have seen a fantastic reinvigoration of Neighborhood Areas and promising new leaders step up to the plate. In fact, this year we sent two neighborhood leaders on scholarship to the annual Neighborhoods USA conference in Texas. They, along with city staff, were immersed in community engagement case studies, success stories, and inspirational programming. These leaders brought ideas back and immediately implemented them; Natalee Price, President of the Resident Empowerment Association of Citrus Heights, launched "Good Neighbor Week", a campaign to promote neighborly acts of kindness that culminated in a community garage sale and block party. Over 760 acts of neighboring were registered for Good Neighbor Week, from baked goods to mowing lawns! I am so proud of Natalee's work, let's give that a hand! I am also so proud of the residents who are leading our Neighborhood Areas, giving their time and talents to create community. If you are a Neighborhood Area leader, please stand up so we can honor you! I want you to know your City will continue to support your efforts to create community, and we want to activate even more community leaders to grow the impact you are making. Which is why I am very excited to share our plans for 2024: announcing the Citrus Heights Neighborhood Engagement Network!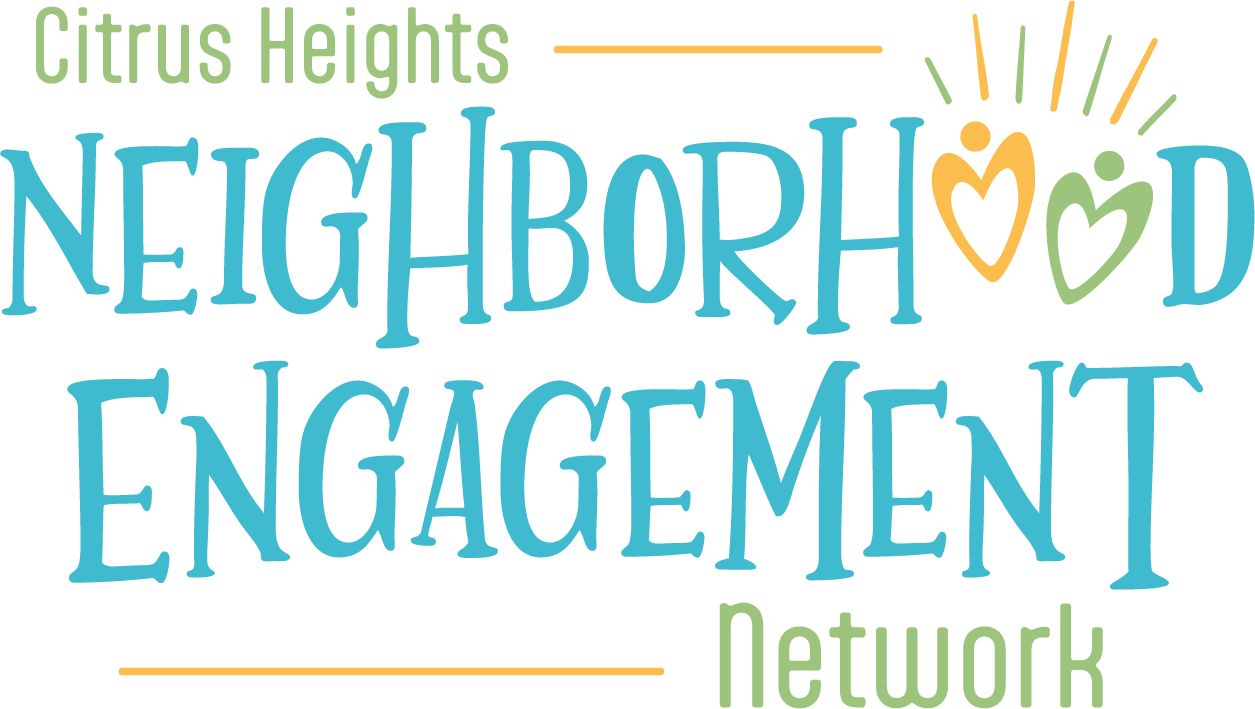 This brand unifies our community engagement programming, our Neighborhood Areas and the Resident Empowerment Association of Citrus Heights. By layering this brand over all of our work we achieve three key benefits:
We show that our community engagement programming is not city-owned; its co-created and co-authored by our community – that's all of us working together!
We gain the ability introduce our network of neighborhood areas to new residents in a simple, inclusive way
We can engage residents at every level of participation and commitment and ensure a place for everyone who has a desire to contribute
It's important to note this does not change the names or functions of the Resident Empowerment Association or Neighborhood areas – it empowers us to talk about all of our collective community connection work in a simple and inclusive way. This brand will be rolled out in a citywide mailer hitting mailboxes this November. It will invite residents to engage and share reasons why they should; the Citrus Heights Neighborhood Engagement Network is about connecting, having your voice heard, and collaborating for positive change.
We will continue to share the good work and positive impact of the Resident Empowerment Association of Citrus Heights and Neighborhood Areas. And we aren't stopping there! We know we have so many caring, interested residents and we want to give them the information and tools to create engagement. I'm excited to share that as part of our 2024 community engagement plans, will host the Neighborhood Engagement Community Workshop!
The Neighborhood Engagement Community Workshop is a workshop that will foster community engagement, empowerment, and collaboration between the City, its residents, Neighborhood Areas and Community Groups. The Workshop will take participants through a 5-hour in-person, facilitated training led by a great partner found at this year's Neighborhoods USA Conference, The Hopeful Neighborhood Project! Here are some reasons you should attend the Neighborhood Engagement Community Workshop on February 10th:
The workshop will provide a platform for residents to actively participate in shaping the future of their neighborhood while gaining valuable skills and knowledge. The event promotes collaboration and networking among residents and encourages partnerships that can lead to shared resources and initiatives benefiting the neighborhoods.
The workshop is also designed to welcome diverse voices and perspectives, ensuring that all community members can contribute and be heard, fostering a sense of belonging.
The workshop is a valuable opportunity for community members to come together, learn, collaborate, and actively participate in improving their neighborhoods. It strengthens community bonds, empowers residents, and promotes positive change, ultimately creating a more vibrant and connected city.
Registration opens January 3, 2024, with seats available for up to 50 community members. This event is FREE to all participants and includes a continental breakfast and lunch, training offered by the Good Neighbor Project, and a "goodie bag" filled with swag that will help you connect with your neighborhood.
Isn't that exciting? And that just our first focus area! Moving on to our next priority area; Community Image.
Citrus Heights is been guided by three principles since its incorporation in 1997: local control, fiscal prudence, and public safety. City incorporation was in large part about neighbors and business owners who wanted to control their destiny in continually working towards a better community. Community image and the local environment has long been important to Citrus Heights. Having a positive community image can have a major impact on a resident's quality of life, the ecosystem for existing businesses, attracting new investment, and overall community pride. While the overall image and reputation of Citrus Heights are positive, blighted commercial properties and challenges associated with people experiencing homelessness were having a negative impact on the local environment. We s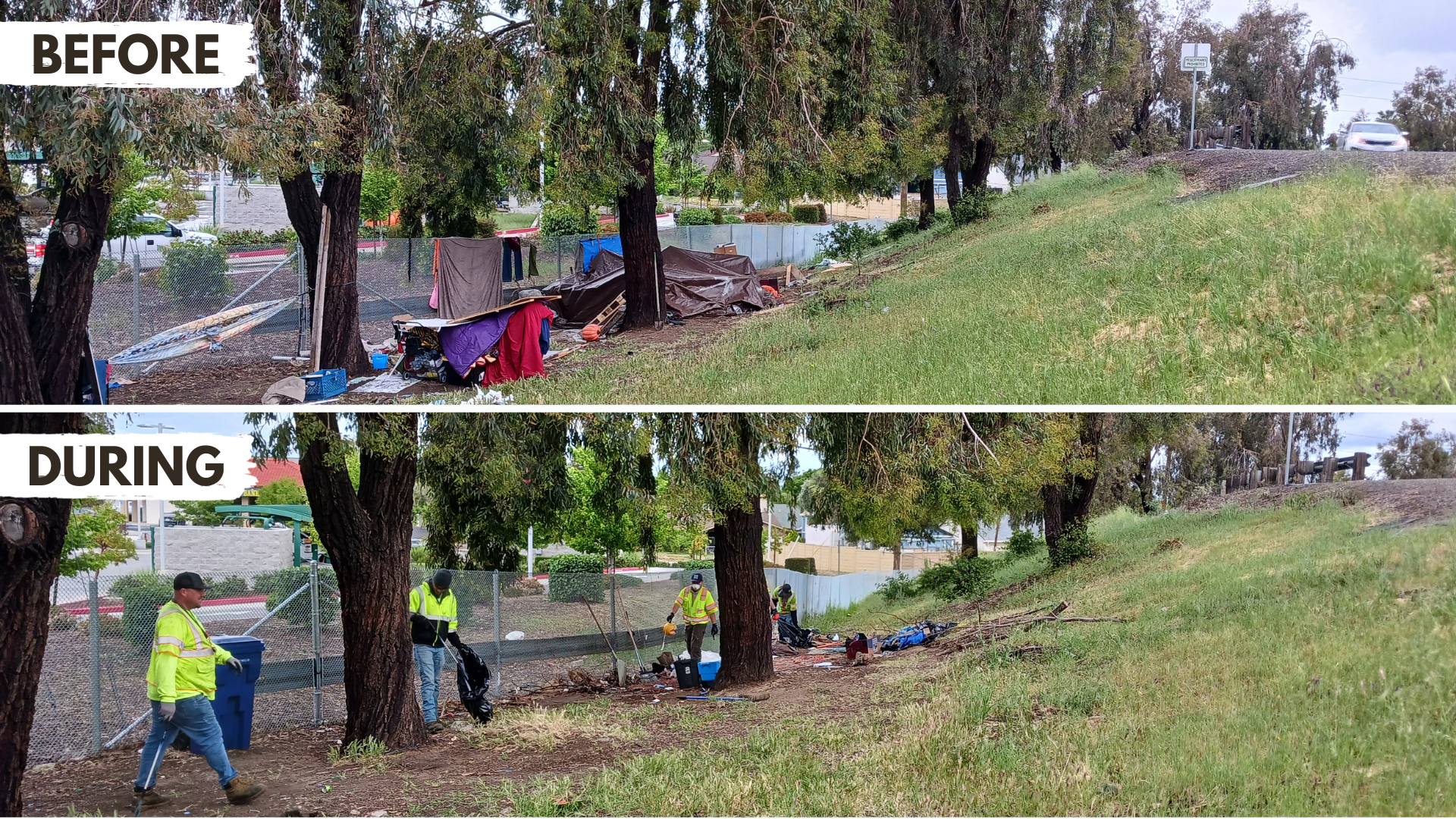 et out to break these cycles with a comprehensive toolbox of innovative solutions that, together, would beautify our city.
Our first tool is increased collaboration. When we set out to make progress on blight issues, we did it in a data-based way. We looked at "hot spots," the frequent problem areas that we hear most from our community. Many of these blight issues were taking place on or right outside city borders or public spaces overseen by other agencies. Our city team performed proactive outreach and collaboration to increase cleanup and enforcement in these areas. You have seen the results of that at the I-80/Antelope interchange, where a combination of collaboration with CalTrans, vegetation management, and consistent patrol have yielded great results. You have also seen the results at the Sylvan Library, where we worked with the Sacramento Library System, Sunrise Recreation and Park District, and Sacramento Area Sewer District to collaborate on creative solutions that uplifted the environment – that includes the recent installation of fencing and other improvements to come. We are working with all involved partners to ensure our library is a place our residents want to be.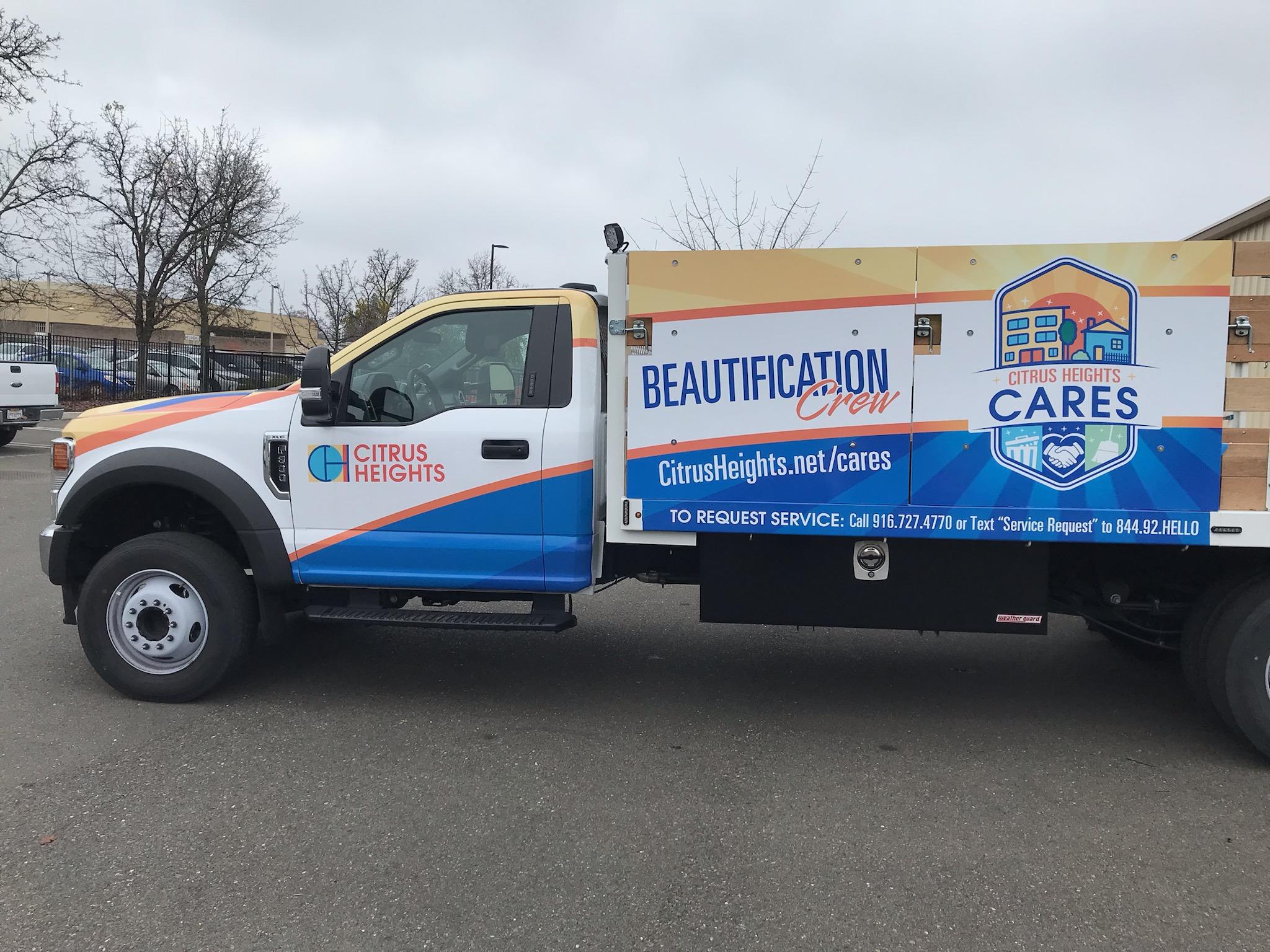 Our second tool is proactive abatement. To help create progress and proactively fight blight, Citrus Heights created the Beautification Crew Program. Our Beautification Crew is a two-person full-time crew and fully stocked truck patrolling and proactively maintaining public areas, including removing abandoned carts and debris, unlawful camp abatement, illegal dumps, trash/litter removal, graffiti, and debris removal, illegal sign removal from poles and public spaces, and weed abatement. In the past 11 months, the crew has picked up over 70 TONS of trash and debris from our city! That's the weight of thirty giraffes!
Our third tool is effective consequences. Like other communities, Citrus Heights has experienced increased levels of visible blight largely attributed to illegal dumping, negligent littering, inattentive property owners, and transient activity. These challenges adversely affect Citrus Heights businesses and threaten the economic vitality of our community and the quality of life for our residents. This current, complex situation is the result of many factors outside the City's control, which include but are not limited to relevant case law related to unlawful camping activity, lack of affordable housing, and a historical lack of local resources to proactively address blight. Rather than utilizing our overburdened District Attorneys and prosecuting the standard way via criminal code, we have leveraged our local control and created our own solutions. Citrus Heights Police Department has created the Chronic Nuisance Offender Program and Community Prosecutor Program that leverages municipal codes and ordinances to cite repeat offenders and build cases. No longer can we wait for other agencies to give consequences to bad actors in our community; through this program, we are ensuring our collective standards to be a good neighbor are upheld, and there are eventually consequences for bad actors.
Our fourth tool is effective policy. Stray and misused shopping carts are a big contributor to blight. Working with our business community, we implemented a shopping cart ordinance that requires measures to ensure shopping carts do not leave the sites where they belong. When they are taken offsite from businesses, they can often become unsightly obstacles that find their way into our Creek corridors. The ordinance empowers consequences for those who take shopping carts offsite. And enables quicker clean-up response by the city because it reduces the timeframe necessary for the Beautification Crew or Police Department to impound shopping carts.
Our fifth tool is supportive prevention services. Citrus Heights showed the region how resourceful we are this year in how we responded and recovered to losing critical homeless prevention resources. In June, Sacramento Self-Help Housing and the affiliated Homeless N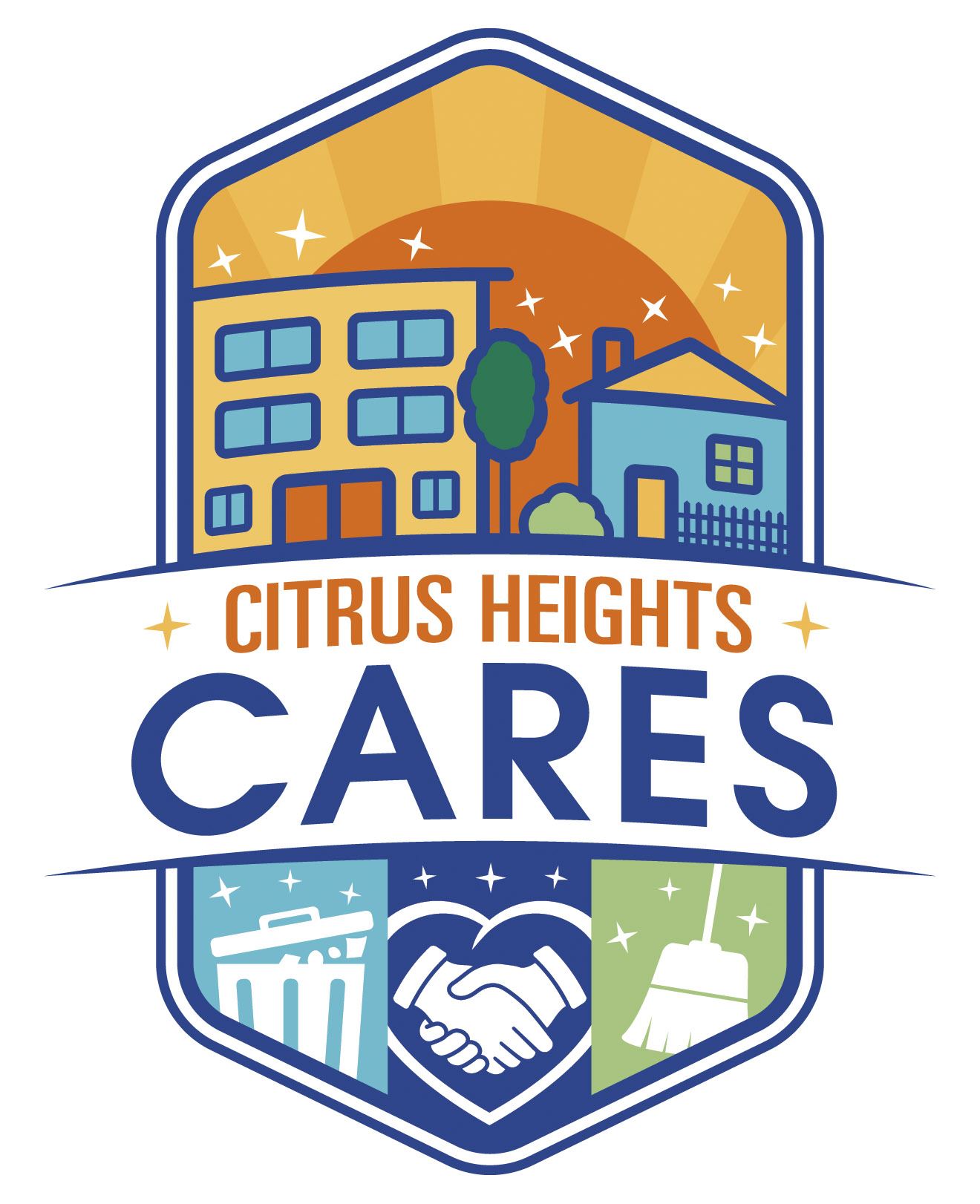 avigator service abruptly dissolved. Our City leadership immediately began evaluating alternative options to backfill this loss. The City approached Sacramento County to consider a partnership, a first for our area. In September, after much work behind the scenes, the City Council unanimously approved a partnership with the Sacramento County Department of Homeless Services and Housing and Sacramento Covered. The program will deploy community health workers into our community to support our unhoused neighbors with information, referrals to services and housing, and other resources.
Our final tool to combat blight might be the most important: our community. It's the City's responsibility to dedicate resources to community priorities and enforce codes and standards; It's our residents who can truly make our city welcoming and beautiful. If you've driven on our commercial corridors lately, you've probably seen large signs and pole banners emblazoned with a colorful logo and thoughtful phrase "Citrus Heights Cares: Beautifying our City together". Citrus Heights Cares is an invitation to our community to beautify our community together by 1. Proactively reporting blight issues 2. Maintaining residential and commercial properties to prevent blight, and 3. Chipping in to make our community better.
Moving on to our third community focus area: Economic Development.
Another question I hear a lot as Mayor is "What is happening with Sunrise Mall?" Sunrise Mall is another pivotal part of Citrus Heights story; it has served as our community's living room and economic engine. We embarked on and approved the Sunrise Tomorrow Specific Plan because taking charge of our own future is what we do best. The approval of the Sunrise Tomorrow Specific Plan triples the potential density of the site and opens it to new uses like multifamily housing, hotels, employment centers, and community uses.
Since the Specific Plan's passage, city leadership has worked to identify the next critical steps that could help catalyze development. For instance, various infrastructure improvements are needed to support the buildout of the plan. Earlier this year, the City commissioned an Infrastructure Financing Strategy to identify financing tools for improvement. Staff have also pursued potential grants that could help mitigate development costs for public-oriented improvements.
The city does not own the mall site, and its redevelopment will ultimately be driven by the property owners bringing forward projects consistent with the plan vision. City staff assisting with business development, facilitating project discussions, and connecting mall property owners with interested developers. City staff are also regularly engaged in business development, facilitating project discussions and connecting mall property owners with interested developers. As a direct result of this work, the City received a parcel map application that serves as the first step to developing a hotel near the corner of Sunrise Boulevard and Greenback Lane. The entitlement is under review and anticipated to move forward for consideration this winter.
Just as we have leveraged tools to steward Sunrise Mall's future, we have also created tools to help general business attraction. We know our community wants more amenities like non-chain sit down restaurants and entertainment. As a resident, I do too! The good news is we have exciting new businesses coming soon like Humle Beer House and Oyster Bar, both at Sylvan corners. They chose these locations because the buildings were turnkey with manageable tenant improvements. Many of the available commercial building in Citrus Heights are older and require more improvements. Additionally, the types of businesses our community desires require significant tenant improvement investments. To help address these capital requirements and attract new business, the Citrus Heights City Council unanimously approved a $1,000,000 Business Attraction Incentive Program to provide grants for new restaurants, craft breweries, and entertainment businesses. Eligible businesses can apply for funding that can be used for relocation, operating, equipment, and other start-up or business costs. Like Sunrise Tomorrow, it is our hope this program can be used to transform and reimagine some of our existing commercial centers into new destinations.
Moving on to the next community priority area: Infrastructure. This needs no introduction and I think it's safe to say we all have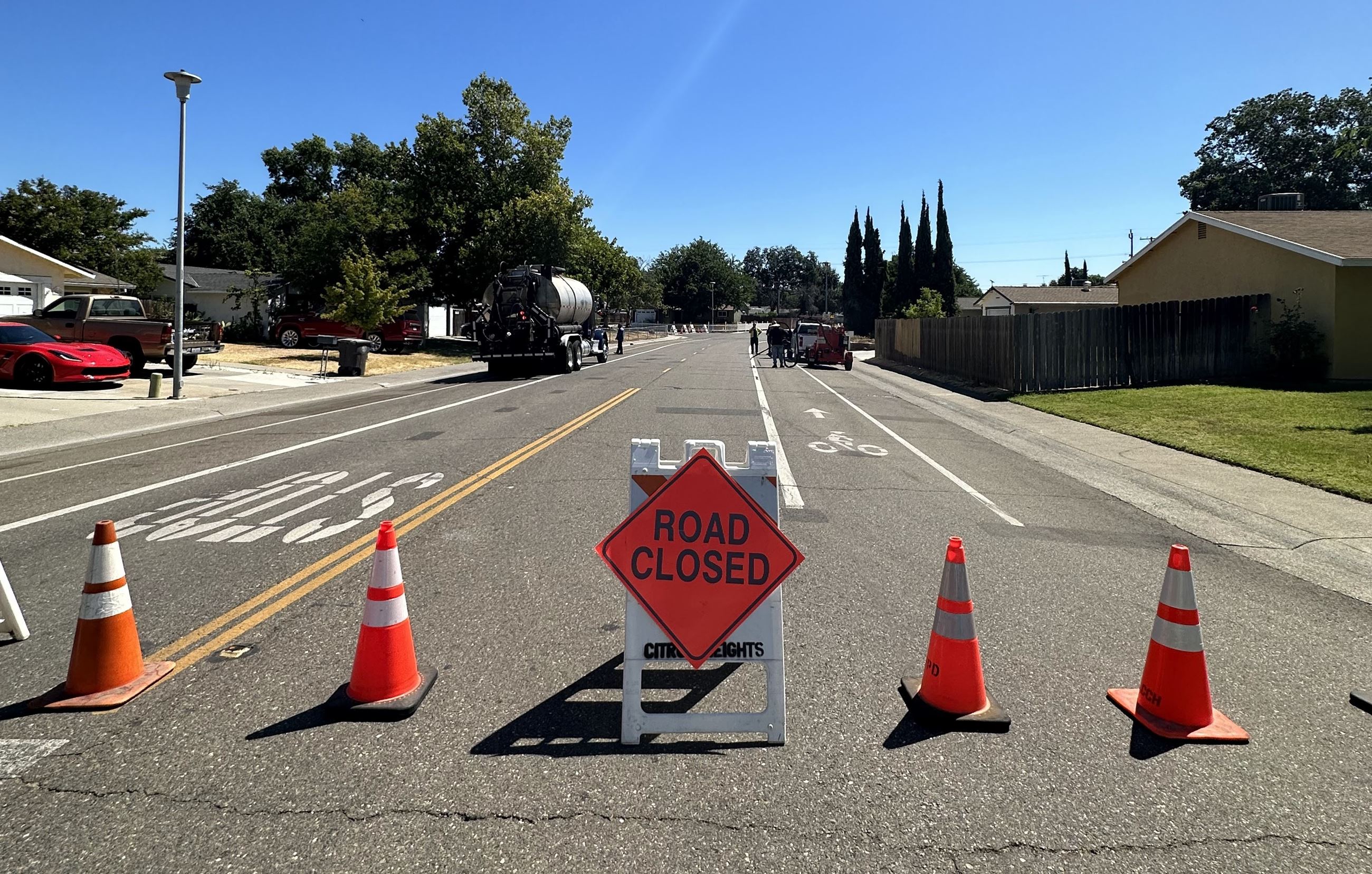 a deep understanding and firsthand experience of why this is a priority area.
We've committed to a new level of investment in our roads. The fact of the matter is, the poor roadway conditions throughout the City are a continuing challenge. To improve all Citrus Heights roads to a satisfactory pavement standard would cost more than $90,000,000. Additionally, there would be ongoing significant maintenance costs in excess of $13 million annually for adequate maintenance, with spikes in specific years to address larger roadway conditions. The City does not have a current revenue stream to fully address these pavement challenges. However, we have implemented strategic pavement management strategies that give the most return on investment. Critical to project planning, our recently adopted budget also reallocates needed staffing to the General Services Department to build capacity for increased infrastructure investment and delivery of projects. As capacity grows, the City Council will need to allocate additional General Fund reserve monies toward infrastructure improvements. Significant roadway projects in the pipeline will help make visible progress on this important issue in the next few years.
We're building the Arcade Cripple Creek Trail. Construction of this 2.9 mile multi-use trail is well underway and expected to be completed in the coming months, just in time for a ribbon-cutting event in the Spring. This new trail segment will stretch from Sunrise Boulevard to Wachtel Way, connecting neighborhoods to parks, schools, shopping, and more. Additional information on a celebratory trail opening event will be shared with the community as construction wraps up.
We're adding new Housing. Another transformative project that enhances our infrastructure is Mitchell Village. Mitchell Village is the largest single-family home development in recent Citrus Heights history with 260 homes, and is nearing completion at Sunrise Boulevard and Greenback Lane. The project transforms a former 55-acre private golf course into a new neighborhood comprised of 20 acres of open space and 35 acres of homes. It's adjacent to the Sunrise MarketPlace; the City's dining, entertainment, shopping and employment hub. Coming full circle, the project includes construction of an approximately ½ mile multi-use trail that connects to the City's Arcade Cripple Creek Trail.
We're focused on Maintenance and Modernization of our infrastructure. We completed our 2022 residential resurfacing program and implemented Complete Streets projects
We're expediting Beautification and refurbishment of our public right of ways. We've beautified medians, sound walls and more to make sure we are putting our best foot forward and upholding our own standards of beautification.
In conclusion, as we reflect on the state of our city, it is evident we have made remarkable strides towards a brighter future. Our community's resourcefulness, care, and unwavering dedication to progress have made all the difference. Through collaborative efforts, we have addressed key challenges, advanced initiatives, and stewarded our future. These achievements underscore the strengths of our collective determination and our ability to overcome obstacles for the greater good. However, we acknowledge there is always more work to be done. We must continue to prioritize our shared principles of local control, fiscal prudence, public safety, as well as our community's needs. We all must do our own part by engaging and participating and showing up. By fostering stronger partnerships and engaging with our residents we can achieve our mission to make Citrus Heights the city of choice for residents and businesses to prosper and thrive. Together, we will create a future that we will be proud to pass on for generations to come. Thank you.