Citrus Heights Cares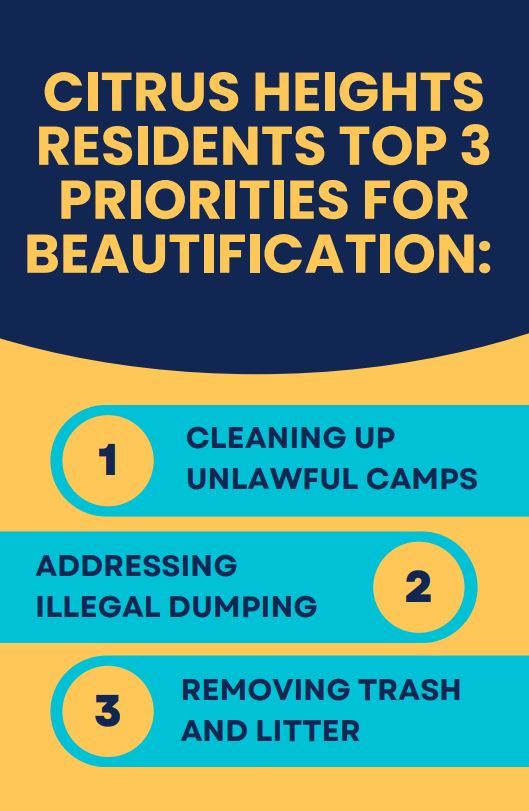 The City of Citrus Heights is taking big steps to beautify our community and create a comprehensive toolbox to achieve a new level of community cleanliness and pride. The tools making an impact include:
PROACTIVE BEAUTIFICATION CREW: A two-person full-time crew and fully stocked truck patrolling and proactively maintaining public areas, including removing abandoned carts and debris, unlawful camp abatement, illegal dumps, trash/litter removal, graffiti, and debris removal, illegal sign removal from poles and public spaces, and weed abatement.
CHRONIC NUISANCE OFFENDER PROGRAM: Citrus Heights Police Department has implemented this program to prosecute chronic offenders of codes and ordinances for individuals and property. Additionally, severe cases will now have the potential to be referred for community prosecution.
SHOPPING CART ORDINANCE: This ordinance ensures shopping carts do not leave the sites where they belong. When they do, they can often become unsightly obstacles that find their way into our Creek corridors. It will also allow quicker clean-up response by the city because it reduces the timeframe necessary for the Beautification Crew or Police Department to impound shopping carts.
WORKING WITH OUR NEIGHBORS: Many blight issues take place right outside city borders. We are partnering with other government agencies with jurisdictional responsibilities for public areas within or sharing borders with the city (like Caltrans) to increase cleanup and enforcement.
ACCESSIBLE AND RESPONSIVE REPORTING METHODS: Service requests can quickly and easily be submitted by our community using the SeeClickFix app, website, calling, texting, or emailing. Check out the links below and start submitting requests today!
CITRUS HEIGHTS CARES: Citrus Heights Cares is a community pride and beautification campaign that invites community members to participate and engage in community beautification together by 1. Proactively reporting blight issues 2. Maintaining residential and commercial properties to prevent blight, and 3. Chipping in to make our community better.
Click on each button below for more information on how we can care for community together!
Meet our Beautification Crew!
The Citrus Heights Beautification Crew responds to service requests and provides proactive maintenance and beautification services, including:
Litter and weed abatement
Illegal sign removal
Removal of unauthorized materials in the public right of way
Minor graffiti removal
Augmenting existing contracted services
Support for encampment material removal
Minor pressure washing
Clearing of debris along sidewalks and trails
The City has deployed a fully outfitted utility truck to support the program, which launched in late October 2022. Be on the lookout for the Beautification Crew!

Phone - General Services at 916.727.4770
Text - Text "Service Request" to 844.95.HELLO
App - SeeClickFix app available at the Apple store or Google Play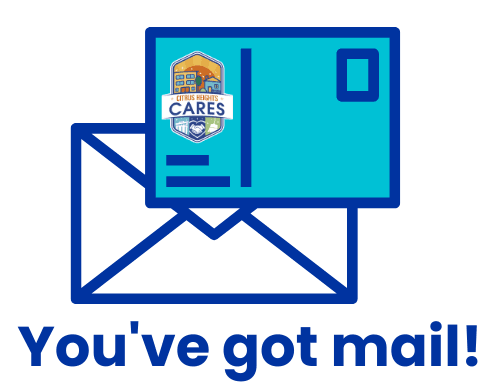 Residents were recently sent a post card with information on the Beautification Crew's services, how to report issues, and the Citrus Heights Cares initiative. Click here to take a look!
Take a look at how we are beautifying our city together!