Housing & Grants Division
Housing & Grants Division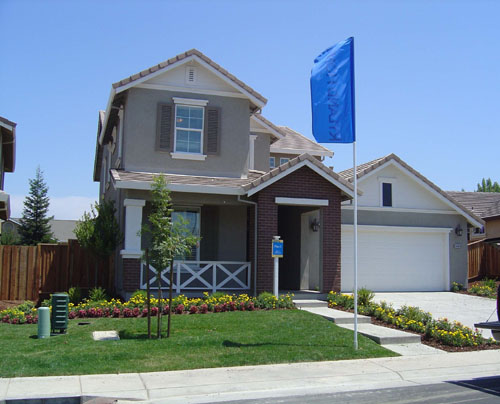 In order to reduce the potential spread and health risk associated with COVID 19,effective, Wednesday, March 18th, Department Human Assistance (DHA's) public welfare offices will be CLOSED until further notice. Please refer to the below Office Closure Letter that outlines alternative ways that DHA will continue to operate and serve their customers. This information will be posted on the county's website and updated as things change. Please visit DHA's webpage for additional information.
Permanent Local Housing Allocation
In 2007, Senate Bill 2 (the Building Homes and Jobs Act) created the Permanent Location Housing Allocation (PLHA) program. The primary goal of the PLHA program is to create a permanent source of funding available to eligible local governments in California for housing-related projects and programs that assist in addressing the unmet housing needs of their local communities.
The Permanent Local Housing Allocation program provides formula grants to entitlement jurisdictions based upon the formula prescribed under federal law for the Community Development Block Grant (CDBG) program. The city's draft Permanent Local Housing Allocation Plan is available for public comment and can be viewed by clicking this link: Citrus Heights PLHA Application.
Public comments on the draft City of Citrus Heights PLHA Plan should be directed to Housing and Grants, c/o Stephanie Cotter, Housing & Human Services Coordinator, 6360 Fountain Square Drive, Citrus Heights, CA 95621 or by phone/email: (916) 727-4768 or scotter@citrusheights.net. A public hearing will be held to receive additional public input and adopt a final PLHA Plan on July 9, 2020, at 7:00 PM.
If you wish to make a public comment for the virtual study session, please submit your comment via email to cityclerk@citrusheights.net or by completion of an online Speaker Card at https://www.citrusheights.net/FormCenter/City-Council-Meetings-Speaker-Card-30. Public comments shall be limited to 250 words or less. Each comment will be read aloud by the City Clerk. You are strongly encouraged to observe the City Council live webcast at https://www.citrusheights.net/673/Live-City-Council-Meeting-Webcasts.
Additional information on this program may be obtained from HCD's website, located at https://www.hcd.ca.gov/grants-funding/active-funding/plha.shtml.
Allocating & Administering Funds
The Housing and Grants Division is a part of the Community Development Department. The division is responsible for the administration, monitoring, and implementation of the city's federal, state, and local housing and community development funds including:
City Housing Trust Fund
Federal Community Development Block Grant (CDBG) funds
Federal HOME funds
State CalHome funds
Local housing redevelopment funds
Special grants from the federal government and the State of California
General Plan: Housing Element
The Housing & Grants Division, in conjunction with the Planning Division, are responsible for the housing element of the Citrus Heights General Plan. Division staff members periodically update the General Plan to reflect the changing needs of the city's population and to plan how to meet those needs.
These plans are located in the Community Development section of the city's General Plan. The housing chapter discusses the character of the city's existing housing, housing needs of the city, resources available to meet those needs, and the city's fair share of regional housing production.
Goals, Policies & Actions
The details of the city's housing goals, policies, and action along with information on the city's population and housing are available in Chapter 2 (PDF) of the General Plan. Division staff members periodically update the General Plan and the background information to reflect the changing needs of the city's population. The city's housing goals, policies, and actions are primarily directed toward:
Increasing the level of home ownership in the community
Preserving the existing housing supply and assuring its continuing quality
Optimizing remaining development opportunities
Ensuring that adequate housing is available to all residents especially seniors, the permanently disabled, the homeless, and low-income housing