City Hall Is Here For You
COVID-19 City Hall Updates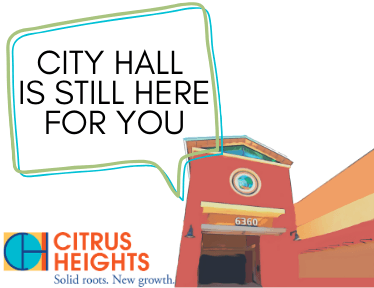 City Hall Is Still Here For You
The COVID-19 situation is constantly evolving, and your City of Citrus Heights Staff and Officials continue to closely monitor updates from the Sacramento County Public Health Department and Office of Emergency Services.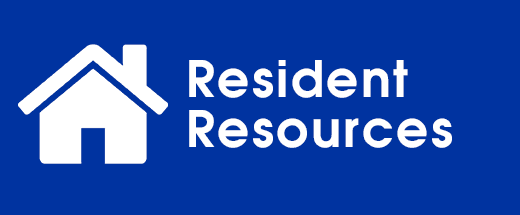 Our Staff is in constant contact with regional, state, and federal-level senior officials — and we are still here for you (click for contact information). The City of Citrus Heights has proclaimed a local state of emergency. While it may seem contradictory, this proclamation does not signify an increased risk to Citrus Heights residents. Rather, by proclaiming a local emergency, the City is taking important administrative action. "This proclamation allows our City potential access to additional aid and available resources — and ultimately assists us in ensuring the safety and well being of our community," said Citrus Heights Mayor Jeff Slowey.

While our City moves through the stages of California's Resilience Roadmap, our top priority is the health and safety of our community.

While City Hall has closed its lobby and front counters for increased safety, residents and business owners in Citrus Heights still have access to services remotely. All departments remain operational and are available via phone, email, and through our website — we are still here to serve our residents!