Senior Resources
Welcome to the City's Senior Resources page. View our Senior Resources (PDF) flyer for more information on local programs.
The Citrus Heights

Community Center has a dedicated Senior Room available for local seniors to play cards, eat together, laugh and simply enjoying each others company.
The Senior Room is located at 6300 Fountain Square Drive and is open to the public Monday-Friday from 9:00 AM to 4:00 PM. If you would like more information please call 916-727-5400.


City Housing Services
The City offers housing-related programs and resources that may be helpful to seniors living in Citrus Heights. Visit the City's Housing and Grants Division webpage for more information.
Senior Activities in Citrus Heights
The Sunrise Recreation and Park District has a variety of scheduled activities and services for adults to take part in! Activities include adult fitness, ballroom dancing, day trips, yoga, support groups and much more. Check out what Sunrise Recreation and Park District offers the community.

Meals for Seniors
Meals on Wheels by ACC (Meals on Wheels) serves seniors 60+ years of age. Meals on Wheels helps keep seniors in their homes and communities longer by providing nutritious meals, safety net services, social contact, community resource information and much more.
Home-Delivered Meals
Home delivered meals are available to seniors aged 60+ who are homebound due to illness or recovery, disability, or other causes that prevent that prevent you from leaving your home.
Eligible participants may receive either hot home-delivered meals every weekday or a box of five frozen meals once a week.
To apply for the home-delivered meal program, the first step is to call (916) 444-9533.
For more information on home-delivered meals view ACC's Home-Delivered Meals webpage.
All Seasons Cafés
Seniors who want to get out and enjoy a hot meal may go to any of the twenty All Seasons Café locations.
Currently, there is not a Cafe site located in the city limits, the two nearest cafe sites: Mission Oaks Community Center (4701 Gibbons Drive, Carmichael - (916) 972-0336) and Rio Linda Elverta Recreation and Park District (810 Oak Lane, Rio Linda - (916) 991-5929).
Lunch Served Monday-Friday.
Seasons Cafés offer seniors a way to socialize over a hot meal.
For more information visit All Seasons Café.
Senior Living in Citrus Heights
The City of Citrus Heights has age-restricted apartment complexes and mobile home parks. Most of the complexes are fully independent residences and offer no extra amenities, although some complexes offer meals, transportation and other services.
Age Restricted Apartment Complexes in Citrus Heights *has assisted living options available
| Location | Address | Phone Number |
| --- | --- | --- |
| Antelope Manor | 7764 Poplar Avenue | 916-721-5893 |
| Arcade Creek Manor | 6546 Auburn Boulevard | 916-281-0485 |
| Cogir of Stock Ranch* | 7418 Stock Ranch Road | 916-725-7418 |
| Citrus Heights Terrace | 7952 Old Auburn Road | 916-727-4400 |
| Crosswood Oaks | 6650 Crosswoods Circle | 916-969-6161 |
| Normandy Park Apartments | 7575 Madison Avenue | 916-536-9177 |
| Vintage Oaks Senior Living | 7340 Stock Ranch Road | 916-723-2444 |
Senior Mobilehome Parks in Citrus Heights 55 & up Mobilehome Parks
| Location | Address | Phone Number |
| --- | --- | --- |
| Big Oaks | 8300 Old Auburn Road | 916-725-0670 |
| Imperial Manor | 5935 Auburn Boulevard | 916-344-4915 |
| Lakeview Village | 6211 Summerset Lane | 916-729-0460 |
| Oak Grove Estates | 7700 Lauppe Lane | 916-725-1900 |
| Sierra Meadows | 7600 Daly Avenue | 916-726-1500 |
| Stonegate Estate | 7368 Whyte Avenue | 916-728-5511 |
| Sunrise Vista | 6525 Sunrise Avenue | 916-725-4333 |
Volunteer Opportunities-Citrus Heights City Hall, Police Department & Community Center
The City invites you to join the City's team by volunteering to serve the public and assist with special events daily. To volunteer call 916-725-2448 or email Public Information.
The Veterans Community Center (6921 Sylvan Road, Citrus Heights)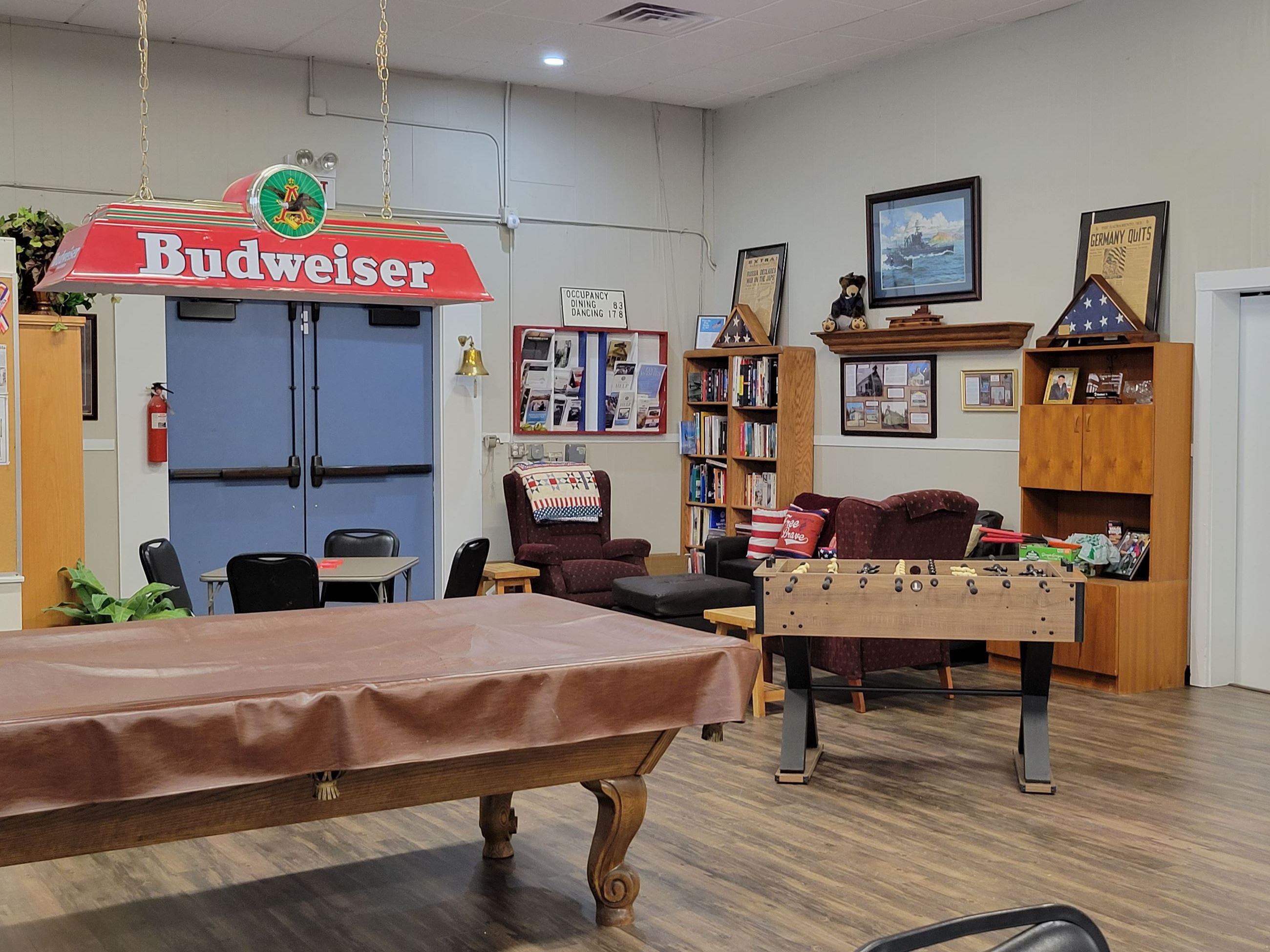 The Veterans Community Center hosts a variety of services for veterans, including lunches on Tuesdays and Thursdays from 11 a.m. to 1 p.m. (for a $3 donation), recreation like a pool table, foosball table, dart board, regulation horseshoe pit, large TV, stage, and more. The Veterans Community Center provides a safe place for veterans to enjoy various activities and build camaraderie.
If you are interested in volunteering, the Veterans Community Center can use assistance with gardening, cooking and serving, planning and staffing events, and more! Contact Betty Jo "BJ" Miyashiro to learn more and give back to the veteran community: (916) 698-6474.


Agency on Aging/Area 4
Agency on Aging/Area 4 funds and monitors programs for seniors in a seven-county planning and service area with funding from the Older Americans Act. Agency on Aging/Area 4 (AAA4) develops, coordinates, and funds programs designed to help older persons maintain their health and independence. AAA4 offers a variety of services including healthcare counseling, caregiver support, transportation and legal services. Services are free of charge to eligible clients, usually age 60 or older.
Seniors are the solid roots of our community!