Community Development Block Grant
Community Development Block Grant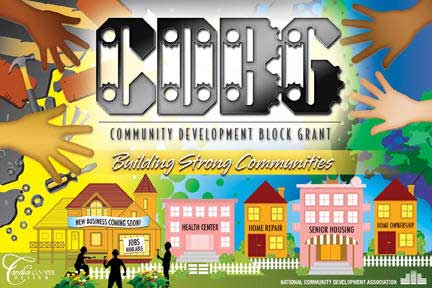 2018 Funding Application Round is Open

On July 10, 2017 the City released its Request for Proposals for 2018 CDBG funds. Approximately $88,000 in public service funding is available for program activities that will benefit low- and moderate-income areas or low- and moderate-income persons. The 2018 CDBG electronic application must be received no later than Saturday, August 12, 2017 by 12:00 a.m. via the City's web-based application submission tool. The application tool is provided below.

Apply via

ZoomGrants

™


2018

CDGB

Planning Process
July 10, 2017
Released Request for Proposals for 2018 Community Development Block Grant funds.
July 25, 2017
Funding Application Workshop begins at 3:00 p.m. at Citrus Heights City Hall Conference Room (6360 Fountain Square Drive).
August 12, 2017
Applications are due by 12:00 a.m. via the City's web-based application submission tool.
October 26, 2017
City Council Meeting - draft annual Action Plan considered, preliminary allocation of funds.
October 11- November 9, 2017
Annual Action Plan public comment period.
November 9, 2017
City Council Meeting-final annual Action Plan adoption and allocation of funds.
November 17, 2017
Adopted annual Action Plan is submitted to

HUD

.
Entitlement Community
The CDBG Program grants federal funds to state and local governments for a variety of housing and community development activities. The City receives CDBG funding as an Entitlement Community. The national objectives of the program, administered nationally by the U.S. Department of Housing and Urban Development (
HUD
) are to:
Provide decent housing,
Create a suitable living environment, and
Expand economic opportunities for low and moderate income people.
Past Programs & Public Improvements

Examples of past programs and public improvements that have received Citrus Heights CDBG funding include:
Free meals for senior citizens
Homeless services
Housing repair loans and grants
Playground equipment
Sidewalk installation
Street lighting
Teen recreation and leadership programs
2015-2019 CDBG Consolidated Plan
The Consolidated Plan is required by the U.S. Department of Housing and Urban Development (
HUD
) in order for local jurisdictions to receive federal housing and community development funds under the Community Development Block Grant (CDBG). This plan is updated every 5 years. The overall goal of the CDBG program is to provide decent housing, provide a suitable living environment, and expand economic opportunities.
View Consolidated Plan
Annual Action Plan
The Action Plan describes the projects and programs the City will carry out to meet its goals over the course of the fiscal year. The Action Plan relates annual expenditures of the grant funds to the Consolidated Plan.
2016 Action Plan
2015 Action Plan
2014 Action Plan
Consolidated Annual Performance and Evaluation Report
Each year, the city must prepare and publish a Consolidated Annual Performance and Evaluation Report (CAPER). This report documents the city's performance against the annual goals of the Action Plan and the 5-year goals of the Consolidated Plan.
2015 Consolidated Annual Performance and Evaluation Report
2014 Consolidated Annual Performance and Evaluation Report
2013 Consolidated Annual Performance and Evaluation Report


Accessibility Requests
Persons interested in participating in the annual CDBG planning process or who wish to apply for CDBG funding who may require accessibility assistance should contact the city at least 3 business days prior to a meeting date to allow the city time to make the arrangements. All meetings are held in an accessible structure. Accessibility assistance examples include:
Persons with limited English language proficiency and require an interpreter
Persons who require an American Sign Language interpreter