Investigative Services Division
Investigative Services Division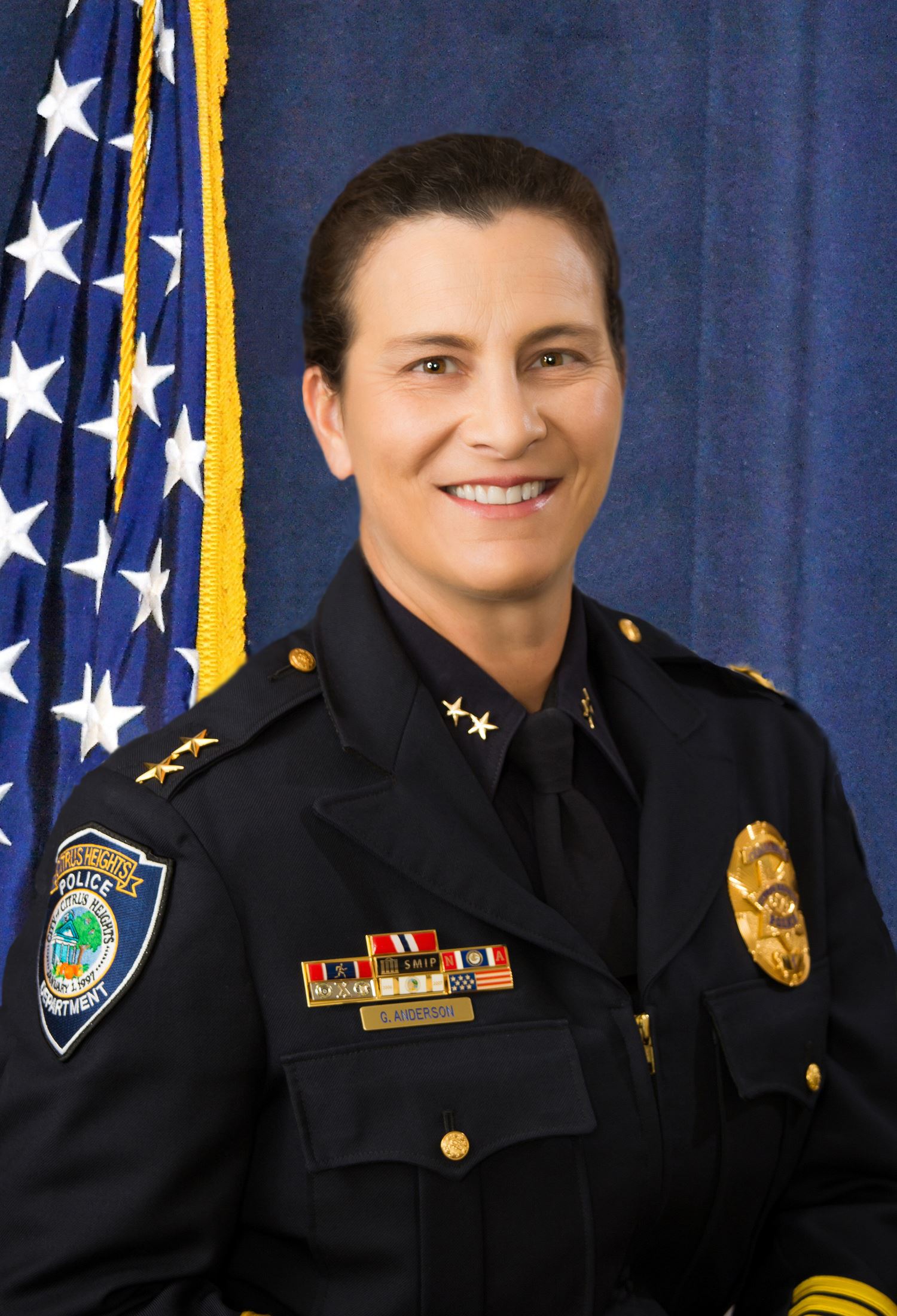 Commander Gina Anderson
Commander Gina Anderson leads the Investigative Services Division. Commander Anderson's track record in her 24 years of law enforcement is exceptional. Prior to joining CHPD, Commander Anderson distinguished herself at the Davis Police Department.

In 2016, she graduated from the Police Executive Research Forum's Senior Management Institute for Police and s

he holds a Bachelors of Arts degree in Political Science from the University of the Pacific. Commander Anderson also earned a Juris Doctor from McGeorge School of Law; she is licensed by the California State Bar Association. As well, she is a graduate of the 219

th

session of the Federal Bureau of Investigation's National Academy in Quantico, Virginia. Commander Anderson's leadership and efforts in the development and operation of CHPD have been essential to our department's success.


Emergency 9-1-1
Alternate Emergency 916-726-3015
Non-Emergency 916-727-5500
Animal Services 916-725-7387
Alarm Permits 916-727-5500
Code Enforcement 916-725-2845
Crime Tips 916-727-5524

General Information 916-727-5500
Graffiti Hotline 916-725-2845
Narcotics Tip Line 916-727-5523
Property and Evidence 916-727-5801
Records 916-727-5500
Traffic Hotline 916-727-5525
Setting the Bar High

From the moment she joined CHPD as a Lieutenant, Commander Anderson set the bar high. Over the course of her career at CHPD, in both Patrol and Investigations, she has demonstrated leadership and competency in problem solving, community involvement, program development and risk management. She has proficiently and skillfully managed a number of critical incidents, as well as both criminal and administrative investigations.

As a result of her specialized skill set, she was chosen to create and implement CHPD's Professional Standards and Training Unit, where her responsibilities included coordinating the Department's hiring and training, developing policies and procedures auditing police performance and managing the Department's response to claims, lawsuits and other high liability events. She went on to lead the Special Operations Unit, where she oversaw the operations of the Traffic Unit, Problem-Oriented Policing Unit, and the Police Department's response to large scale special events.



Responsibilities and Affiliations


Commander Anderson supports 2 lieutenants, 3 sergeants,14 detectives, 2 resource officers, 3 Crime Scene Property and Evidence Specialists, and 2 Community Service Officers. The Investigative Services Division includes General Investigations, Special Investigations Unit (SIU), Problem Oriented Policing (POP), Code Enforcement, and the Crime Scene Unit. Ingrained in the department philosophy is a value of community-oriented policing that promotes neighborhood-based problem solving, collaborative partnerships with businesses, innovative community programs, and superior customer service. Along with her duties here at the Police Department, Commander Anderson serves on the Board of Directors for the Citrus Heights Chamber of Commerce.