Community Projects Grant

Program Overview
The city will provide grants to community groups for special projects and events implemented in Citrus Heights. The City's Community Projects Grant program aims to engage citizens in creative efforts to promote community involvement, pride, and connection.
Community groups are responsible for proposing, designing, and implementing the project.
The Program is meant to:
Inspire creative and innovative thinking
Connect residents through events and programs
Reach local grassroots groups looking to do something positive in the community
Strengthen existing, and create new partnerships to improve the quality of life for all residents of Citrus Heights
Eligibility
Any 501c3, community group, or organization seeking funding to complete an activity or project that improves the quality of life in Citrus Heights is eligible.
Note: If you are an individual with an idea but are not affiliated with an organization, please reach out to staff in the Community Engagement Department for assistance connecting with your Neighborhood Association or other community group partners at communityengagement@citrusheights.net
The program will NOT consider grant proposals for:
Retroactive funding for projects already completed
Salaries for permanent employees
Replacement of funding for preexisting community projects or programs
Start-up programs that require ongoing funding that is not available at the time of application
One-time, individual benefit activities (no Eagle Scout projects, study trips, library memberships, or similar)
Organizations that have received more than $75,000 in grant funding from the city in the current or previous fiscal year
Projects or activities identified with political parties
Organizations that practice discrimination of any kind
General contributions to larger capital projects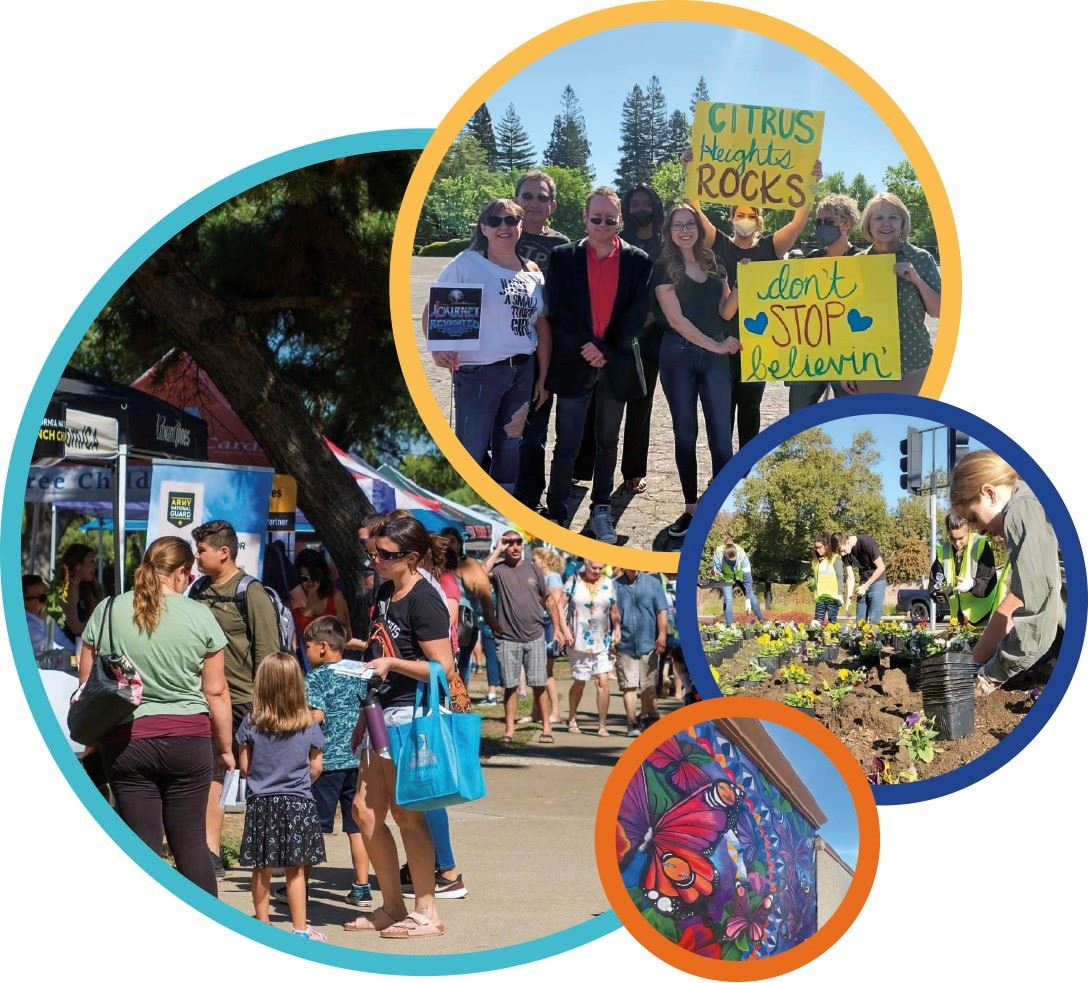 Application Deadlines
Applications Open - March 1 - April 14, 2023 – Priority will be given to projects that apply for funding during the initial grant funding window
Applications Close - 4:00 pm on Friday, April 14, 2023
Staff Review - April 17-May 1, 2023
Council Approval - May 11, 2023
Projects Begin -Upon City Council Approval of Grant Award
Citrus Heights Community Projects Grants Program Information