Sunrise Pointe Apartments
Sunrise Pointe Apartments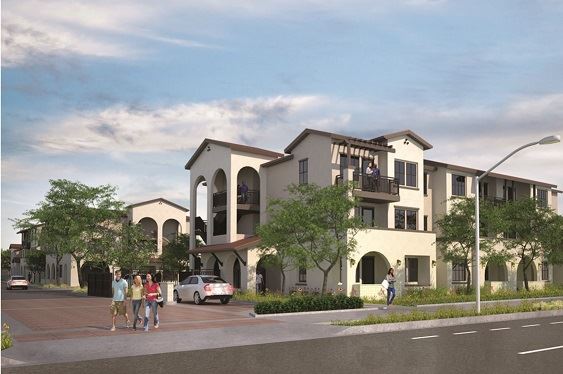 In January 2019, the City Council approved the city's first affordable housing project in 20 years. Sunrise Pointe, a 47-unit affordable multi-family housing complex. The project is a collaboration between Jamboree Housing Cooperation and Hope Cooperative. The project is a 100% affordable project, meaning all rented units will be for income qualified persons.
Sunrise Pointe will provide a variety of on-site services for its residents in partnership with Hope Cooperative and Heartland Child & Family Services who will provide on-site Residential Service Coordinators who will work with residents in accessing a variety of community services including job training, budgeting, and other services. Onsite amenities include community room and kitchen, after school program, outdoor BBQ/picnic area, outdoor tables, playground, and laundry building. Sunrise Pointe will also have an on-site live-in property manager who will oversee the property and ensures the residents are complying with all occupancy rules.
Where is Sunrise Pointe Located?
The project is located at 7424 Sunrise Boulevard, north of Oak Avenue.
What Sunrise Pointe Is and Is Not?
It is an affordable, permanent stable housing development for households.
It is NOT a homeless shelter.
It is NOT a medical facility or hospital.
What does "Affordable" mean?
An project is considered "affordable" if rent and utilities do not exceed 30% of the monthly household income. Residents must income qualify with a household income that is less than the 60% or less of AMI (average median income). Qualified developers of affordable projects are able to obtain access to a variety of Federal and State funding sources including the No Place Like Home (NPLH) Program, enacted in 2016 through Assembly Bills 1618 and 1628 and approved by voters on Nov. 6, 2018. Developers of affordable projects must agree to continually provide the units as affordable for 55 years.
How do I apply to live at Sunrise Pointe?
The Sunrise Pointe apartment units are all by referral. If you are currently experiencing homelessness, please call 2-1-1. 2-1-1 does not directly refer to Sunrise Pointe, but can provide resources to homeless providers, who can assist you with being accessed for housing, which may include Sunrise Pointe.
For more information directly related to Sunrise Pointe Apartments, you may contact the on-site property manager at 916-561-0323 Ext. 4088.